GDP data for 2 months has been released
At a Government Session yesterday, Minister of National Economy Alibek Kuantyrov reported on the results of Kazakhstan's development in January-February 2023 – real economic growth was 4.3% (last year – 3.5%).
The production of goods increased by 2.7%, while there was a slight slowdown in the growth rate from 7.6% to 5.0% in the services sector. The cooling happened due to a decrease in the growth of the communications, trade, transportation and warehousing industries. As we noted earlier, the significant growth of these industries in January of this year was explained by the rather poor results of the same period in 2022 related to the January events. Thus, was expected the current decline in growth rates.
The construction industry continues to grow intensively (12.8%) in the real sector. The sector development is explained by a good inflow of investments in fixed assets (+19.2%, last year +2.6%) and constant state support.
At the same time, the development of the industrial sector has almost remained at the previous level. The mining industry slowed down to 0.5%. And in our opinion, this is also due to the problems with the oil shipment to the CPC pipeline. The manufacturing industry, on the contrary, grew by 2.5% due to positive indicators in the light and chemical industries, pharmaceuticals, as well as in mechanical engineering.
Thus, the observed development of the economy meets our expectations, and most likely that in the absence of new shocks, it will continue to develop in the range of 3.8-4.3%. This will be facilitated by reducing inflationary pressure, gradual reduction of business costs and stabilization of the oil industry situation.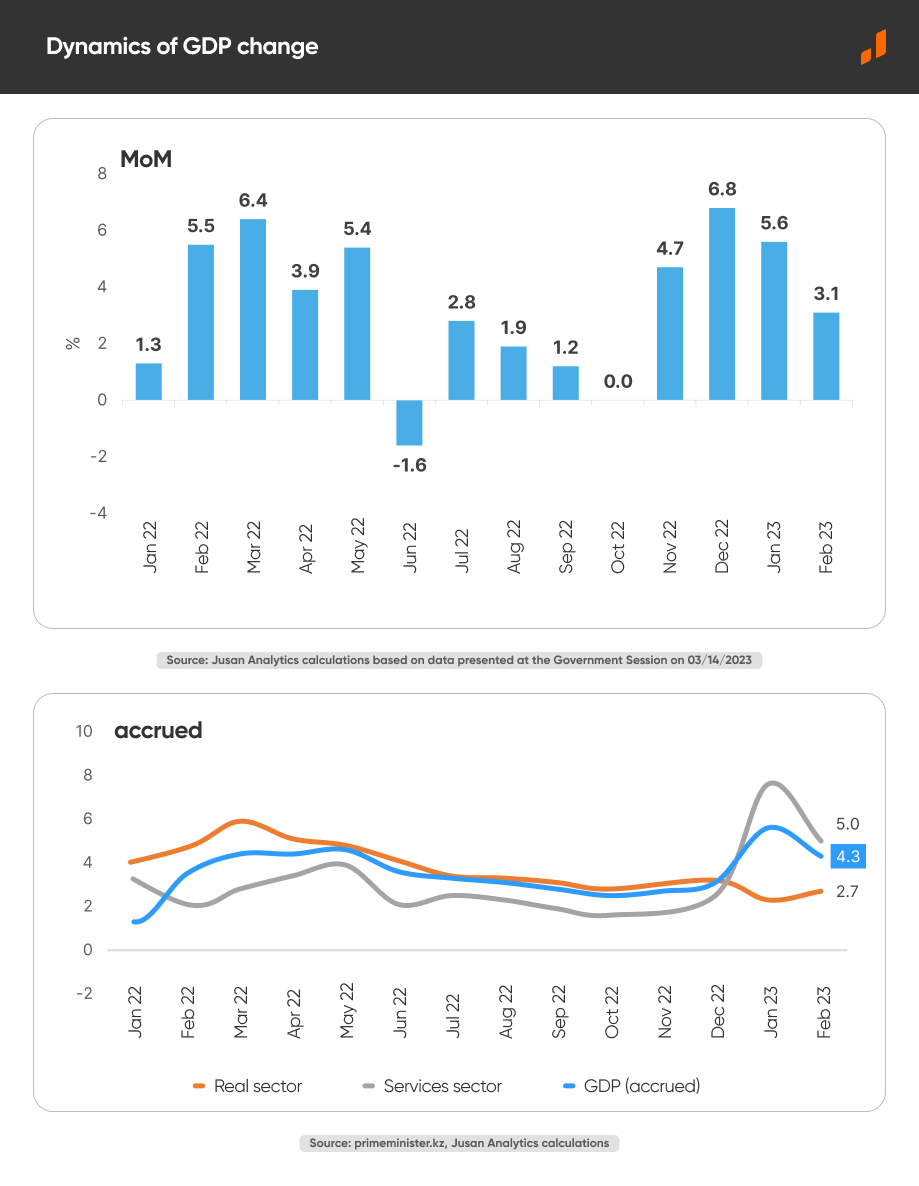 Klara Seidakhmetova
Senior Analyst
Sign Up for the Most Helpful Mailing List